These video tutorials are for the 4 cylinder Standard Motor Company diesel engine (23C). The information in the videos is relevant to FE35, MF35, TO35 and MF835 tractors.
We also have a different tutorial available for the 3 cylinder Perkins engine.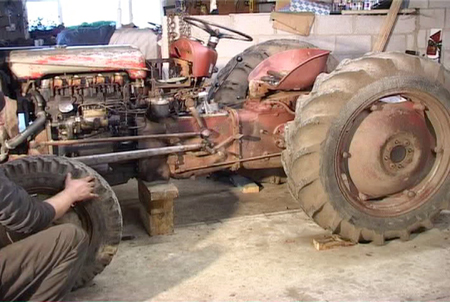 Bring Your Engine Back To Life

Want to rebuild your engine and know the job's been done right?

Want to stop it breathing?

Want to stop it using oil?

Want full rated power?

Want easy starting?

Want it running smooth as silk?

Want to save some money on hiring a mechanic?



This tutorial shows you how to completely strip down this engine, assess all the components for wear and serviceablity and then shows you how to put it all back together again
---
Stream and view online. Also includes the option to download the videos to keep on your own device.

---
Dismantling and rebuilding an engine can be a daunting task for most people. With this video course anyone can undertake the engine rebuild with the confidence of achieving a high quality result.
Ian Ridsdale tales us through the full strip down, component assessment and then rebuild of a 1959 Massey Ferguson 35 with the Standard 4 cylinder (23C) diesel engine. The video begins with a rusty old tractor with a smoking and clattering old engine. We see a quality restoration before the finished tractor is put to work in the field - a nostalgic moment for anyone who has worked with one of these tractors.
Close-up camera shots show the full process in step-by-step detail. You can freeze frame, rewind and watch all the procedures over and over again. It's like having the mechanic in the workshop with you!
Any questions? Just ask us, and we'll help if we can.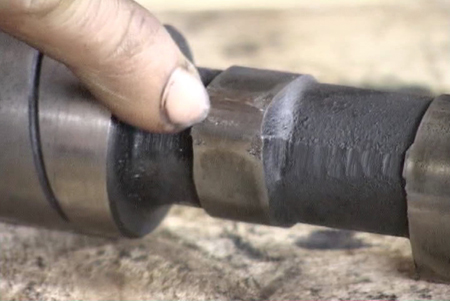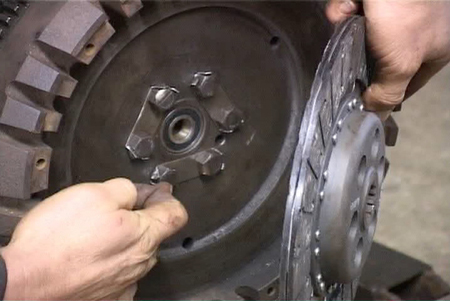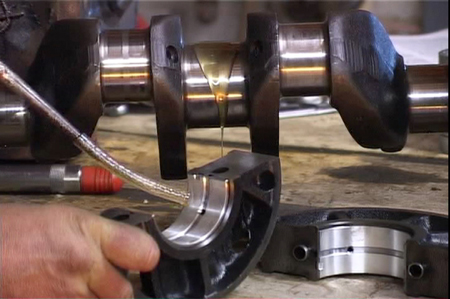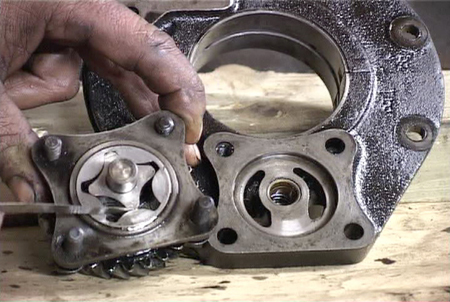 The videos include...
The unrestored tractor
Splitting engine and transmission
Safe clutch removal
Safe cylinder head removal
Removing pistons
Removing liners
Assessing pistons and liners
Assessing crankshaft, camshaft and bearings
Timing - sprocket alignment and chain tensioner
Setting valve gap clearances
Injection pump timing and backlash
Oil pump assessment and refurbishment
Replacing cylinder head, including tighteneing the set screws
Clutch set-up and adjustment
Bleeding off and starting
The restored tractor back in the field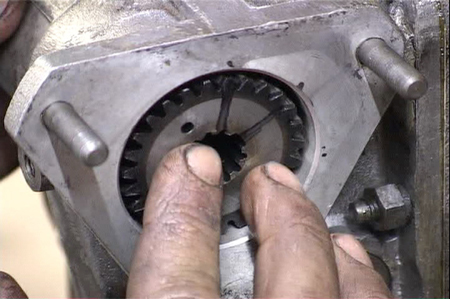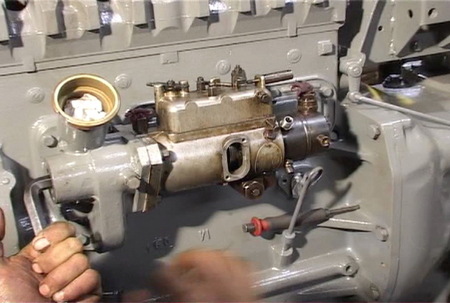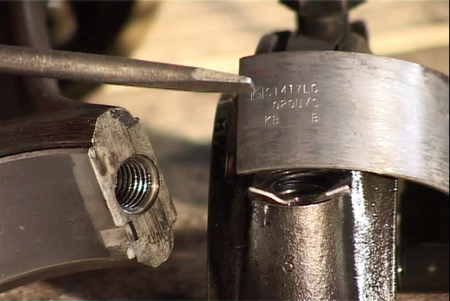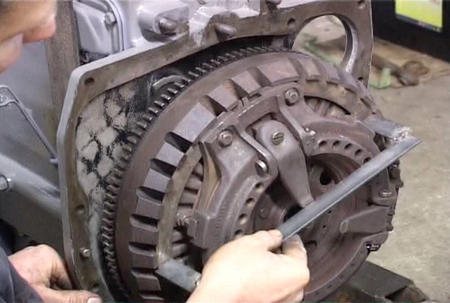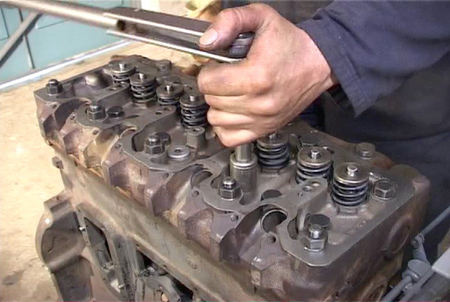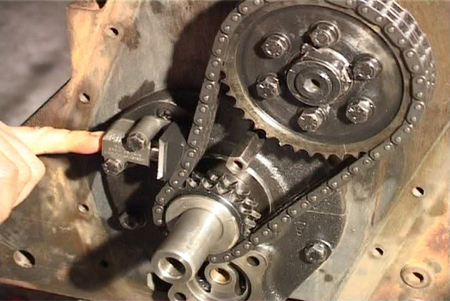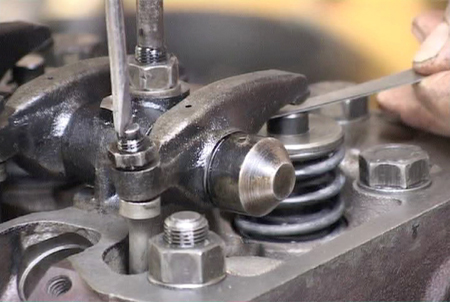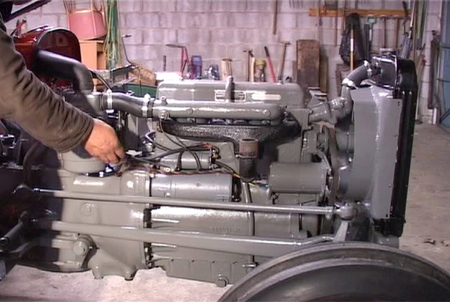 Comments from our customers..
I'd just like to thank you for the MF35 rebuild I purchased from you recently, it has allowed me to transform my non-starting rebuilt 23c engine to a happily starting one, with only a day of stripping and readjusting – best money I've spent in a long time! I'd recommend the video to anyone. Cheers Alex. Alex T , Cornwall
Thanks to you and Ian for your help, it is running like a top now and blowing no smoke. If I speak to others rebuilding these tractors, I will tell them the first thing to get is your video. M T , Victoria, Australia
Very impressed, well done. If you can send me an e-mail when your next video is complete I will place an immediate order. J O, Scotland Thanks a lot.
I have already had great use for the video. Great quality and very instructive. M W , Sweden
A freind has your video, I think it's awesome. If you made one rebuilding a 4cyl diesel nuffield, I'd be one of your first customers. A J
Hi Vintage Tractor Engineer, Thanks so much for the great video showing the 23c rebuild process. It's so well made and will enable even an amateur like myself to attempt the engine and clutch rebuild. Even if our 1959 FE-35 23c MF (#SDM161488) is not urgently in need of a rebuild, we've learned so much about the intricacies of the engine that the enjoyment of owning the tractor is greatly increased. I'm very much looking forward to your video about the hydraulic system. Thanks again, P R BC Canada
Hi I bought the MF35 Engine Rebuild Video and found it invaluable, many thanks. I now have recently bought a Ferguson TEF 20 and was wondering if you have an Engine Rebuild Video for that model? Best wishes. Brian.
Hi Steve. I have just watched your video. The complete idiots guide to rebuilding the little Fergy. Fabulous, thoughly enjoyed every minute. Many thanks for 2 hours of information and complete enjoyment. Jeff Thomas. Newport, Gwent.