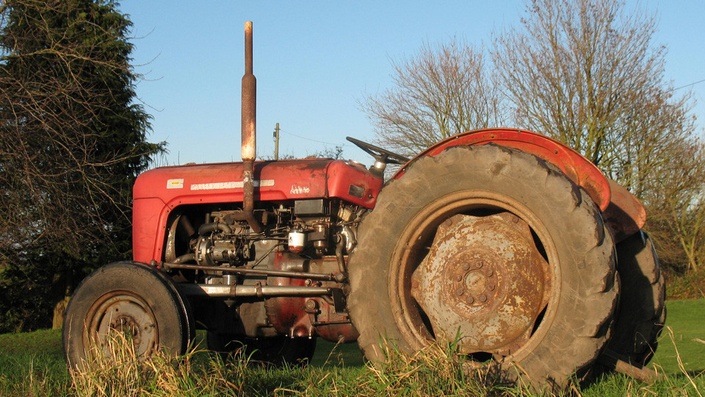 MF35 (Perkins 3A.152) Engine Rebuild Video
Full strip down, assessment and rebuild of this engine
Watch Promo
Bring Your Engine Back To Life

Want to rebuild your engine and know the job's been done right?

Want to stop it breathing?

Want to stop it using oil?

Want full rated power?

Want easy starting?

Want it running smooth as silk?

Want to save some money?



This tutorial shows you how to completely strip down this engine, assess all the components for wear and serviceablity and then shows you how to put it all back together again
---
Stream and view online. Also includes the option to download the videos to keep on your own device.

---
With several thousand hours on the clock many of these engines are in need of a rebuild.

We get lots of customers who say the would love to do the engine themselves, but lack the confidence and knowledge. They're frightened of not being able to complete it or doing something incorrectly and causing major damge to the engine. These are understandable concerns. You do not want to be undertaking an engine rebuild if you don't know what you're doing.

We have been inside so many engines that have been worked on before (often by so called mechanics) and the quality of the work is often unbelievable. Second quality is just not an option with your tractor engine.

---
Which Tractor And Engine Is This Tutorial For?

Massey Ferguson 35 tractor with Perkins 3 cylinder diesel 3A.152 indirect injection engine.

If you have the same engine in another tractor or application then the tutorial will also be relevant to you.

What about the direct injection version of the engine, fitted to the Massey Ferguson 135? The engine fitted to the MF135 is near identical, with only a few differences to the cylinder head. We have an accompanying short video to take you through that as well.
---
Who Is This Course For?

Tractor owners who want to do the job right and to save some money.

Mechanics who need the engine specifications and timing procedures for their customers.

---



What Is In The Course?



Everything!


Full dismantling procedurend
Component assessment
Watch the remanufacturing process at the engineers
Pistons and rings
Journals and bearings
Simple setting and adjustment of the clutch
Fitting rope seals
Timing gears and fuel injection timing
Cylinder head assembly
Oil bath air cleaner
Bleding off and starting



We've got years of experience here at Vintage Tractor Engineer. We show you exactly what to look for, tips and tricks of the trade and basically save you a whole load of time.

No experience is necessary. Anyone can follow this video tutorial.

And of course, the best bit? save some money, Expect to pay £900 for labour alone when having an engine rebuild on your tractor. Take this course and learn how to do it yourself quickly, easily and correctly.

"VTE's tutorial was invaluable. I didn't think I'd be able to do my own engine rebuild, but just following the film made the job so simple and now my engine's running like a dream. I'm so glad I found your website and couldn't believe you had a video for my tractor engine!" James, Oxfordshire.

"Everything is shown and explained very comprehensibly, very useful !" Tim, Luxembourg

"This guide is excellent." PH, England

"I have the head currently being rebuilt and today stripped the engine accessories and front off, preparing to remove the block. I have watched your video many times and refer back to it a lot! It is a lifesaver! It had really helped me, as a farm guy who can certainly turn a wrench, but never thought I could rebuild a thing!" Nathaniel, USA



What We Hope You'll Get From This Video
Here at Vintage Tractor Engineer we love the fact that people are woking away in their workshops, on their tractors, all over the world. It could be a purpose built workshop full of tools and machines that all your neighbours are envious of, the corner of a tractor shed where you have the rest of your collection, a garage at the side of your house down a suburban street or even outside in a field with the only protection from the elements being that old tarpaulin you pull back over her at the end of the day.
What we hope is that anyone, anywhere in the world can repair their tractor using only this video and a basic toolkit. You may just need to borrow a torque wrench, a micrometer and some feeler gauges from a neighbour. Then you can make a fabulous rebuild, as good (if not better) than any professional engine rebuilder.
There is nothing more satisfying than knowing that you have rebuilt the engine to such a high standard.

30 Day Money Back Guarantee
We're so confident that this video will show you how to strip-down and rebuild the 3A.152 engine that we offer a 30 day money back guarantee. If you're not happy that the video shows you how to do this rebuild then just let us know within 30 days of purchase and then we'll return your money - simple!
Course Curriculum
Download Instructions
Available in days
days after you enroll
Your Instructor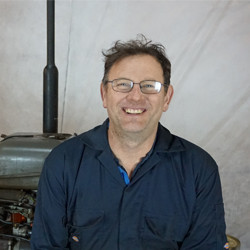 With over 30 years experience repairing tractors, Ian is the head mechanic at Vintage Tractor Engineer.

Thousands of people have watched Ian's tractor maintenance videos. He's now one of the most well known tractor mechanics across the world.

Usually found in the workshop rebuilding engines, refurbishing hydraulic systems, finding electrical faults, doing brakes, clutches, wheel bearings, axles, differentials, gearboxes, fuel injection pumps, diagnosing problems.
Ian's top tip!...

"Don't rush, take your time and THINK ABOUT IT. If you understand how a mechanical system works then you can usually diagnose the fault."
Frequently Asked Questions
When does the course start?
You have access to the course immediately after enrolling!
How long do I have access to the course?
After enrolling, this course is available across any and all of your devices. You get 6 months of streaming access and a download option so you can have the tutorials on your device for ever.
What if I am unhappy with the course?
We would never want you to be unhappy! If you are unsatisfied with your purchase in any way, contact us within 30 days of purchase and we will give you a full refund. No questions asked! Vintage Tractor Engineer gives a Money Back Guarantee on all our courses., so you can buy with confidence!
Card Transactions
In order to protect customers from fraudulent internet sites, some banks take a cautious approach and place restrictions on international, e-commerce, and automatically recurring transactions. If you're having trouble making a payment with your card, call your bank to see if there are any restrictions on your card.
How will the transaction appear on my card statement?
Vintage Tractor Engineer is based in the UK. The software company we use to deliver the online tractor maintenance courses is called Teachable.com and is based in New York, United States. The transaction on your card statement will say something like "VINTAGE TRACTOR NEW YORK". Card transactions are between the customer and Teachable.com.
How do I download the course content?
Choose a lesson (for example, 'Video 1'). Underneath the video is the Download button in red writing. Click this to download to your computer/device.