Information For Both MF135 Clutch Variants (11" and 12" main clutch plates) and MF35/35X Tractors With Perkins Diesel Engines

Massey Ferguson 135 tractors were fitted with either a 11" or a 12" clutch, depending on the age of the tractor (11" clutch up to serial number 121069).

The tutorial was filmed with a tractor that had the 11" clutch.

The 12" clutch is of the same design and the procedure is the same as for the 11" clutch. All the information required for the 12" clutch is included in the course.

Massey Ferguson 35 and 35X tractors with Perkins diesel engines have the same clutch as in this guide (11" main clutch plate). Other than one or two slight differences with pipes/connections when splitting the tractor, the information is the same.

This guide is not relevant to the following tractors...

Centralising Tool

Detailed dimensions are also given for the clutch centralising tool, so you can either manufacture your own or make sure you purchase the correct tool.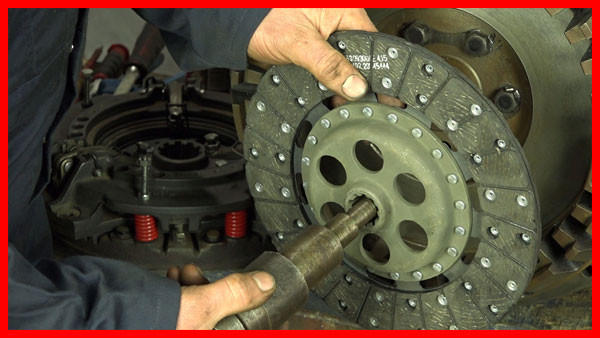 The photo below shows a selection of centralising tools we've made for various different makes and models.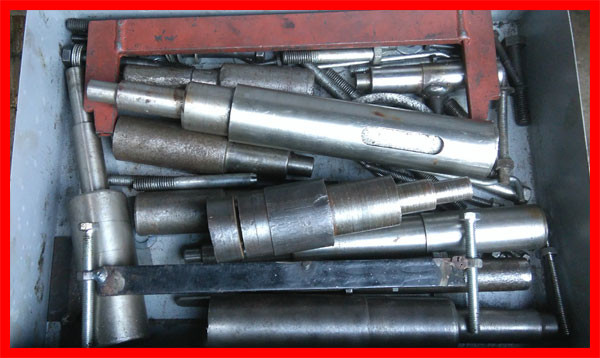 Can Anyone Follow This Course?

The videos take you through the process in step-by-step detail. No previous mechanical experience is required.

You will get access to all the tool dimensions and drawings.

The procedures are detailed for different splitting methods.

All other supporting information is provided.
Component Replacement

It is very difficult (nearly impossible) to replace the clutch components on some models of tractors in the home workshop. It is simply a case of splitting the tractor, removing the old clutch pack and replacing with a new ready-assembled unit. This is therefore expensive.

One of the good things about the Massey Ferguson clutches is that they can be easily dismantled and the individual components can be replaced as necessary. This makes it much less expensive, and more fun!
---